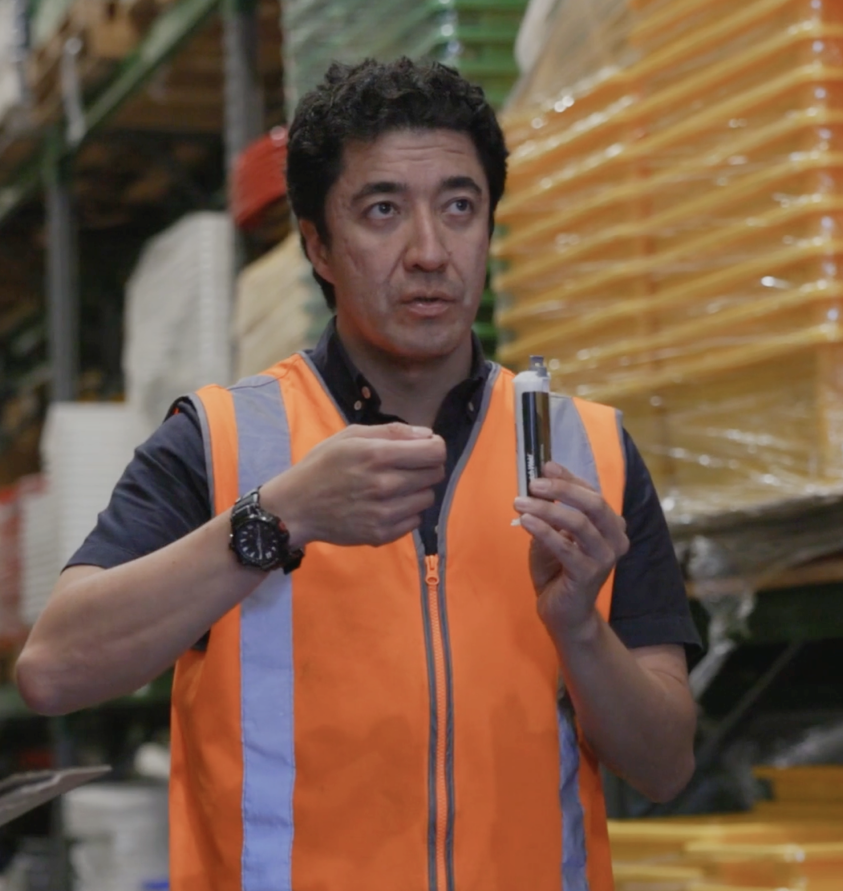 The Rotaform Story
Established in 1979 by Grant Brumby in a small workshop in Auckland, Rotaform is a family-owned business with over 40 years experience working with clients in New Zealand and Australia.
While continuing to grow rapidly, the Rotaform team are passionate about our mission to continue to provide our customers with the same world class service that our company was built on back in 1979.
People and Community:
We take our staff, community and environmental responsibility very seriously. As one the first New Zealand companies to build an in-house literacy programme, we have a proud history of investing in our staff. By working alongside the government workplace productivity programme our staff learning programmes have seen happier staff, a more streamlined production, improved product quality and lower cost per unit.
Media Features:
Our Values
We have created plastic products from wheelie bins, to folded bins for some of New Zealands most established companies.
NZ and Family owned
Established in 1979 by Grant Brumby in a small workshop in Auckland, we are still a family-owned business and growing quickly. We continue to provide our customers with the same design and manufacturing excellence that our company was built on.
Put people first
Rotaform has a proud history of investing in its staff – we were the first company in New Zealand to introduce an in-house literacy programme to improve quality and reporting as part of the Government's Workplace Productivity programme.
Remove one-way packaging
We pride on providing reusable packaging solutions that optimise productivity and minimise waste. By opting for plastic solutions, you eliminate all costs related to one-way packaging including disposal costs. Create significant value in your supply chain and support sustainable initiatives with us.
Focus on every single detail
An exceptional level of detail goes into every product we design. Our team continues to be recognised for new products such as the Rhino Foldable Crate which was awarded the NZ Packaging Associated Supreme Design Award. Improvements like the ability to fold down to one-third of its original size means a big cost savings and an important upgrade to NZ and AUS supply chains.
Make the world more efficient
Rotaform prides itself on its ability to provide innovative solutions to unique logistics and supply chain challenges. We thrive on the never-ending puzzle of producing the perfect cost-effective product that seamlessly fits into your existing process.
Provide innovative solutions
Our company was built on providing innovative solutions to difficult problems and this "can do" ethos is the core of how we drive our company today. We do the hard work so you don't have to.
SHOP IN STORE
Visit Our Showroom
59 Montgomerie Rd,
Mangere,
Auckland 2022
View in maps
Opening Hours
8am - 4.30pm Mon - Friday
Closed Saturday - Sunday

Showroom Orders received after midday may be unavailable for collection same day due to warehouse capacity.
We are here to help
For general inquiries or questions regarding sales or press, please leave your contact information below and we will get back to you as soon as possible.
Head Office
59 Montgomery Rd, Mangere,
Auckland 2022
Send a message to our experts